3D visualization
Visualize of the old town square in Prague with the monument of mr John Hus , restored by the Marian Shrine and chalice at the Tynsky chram.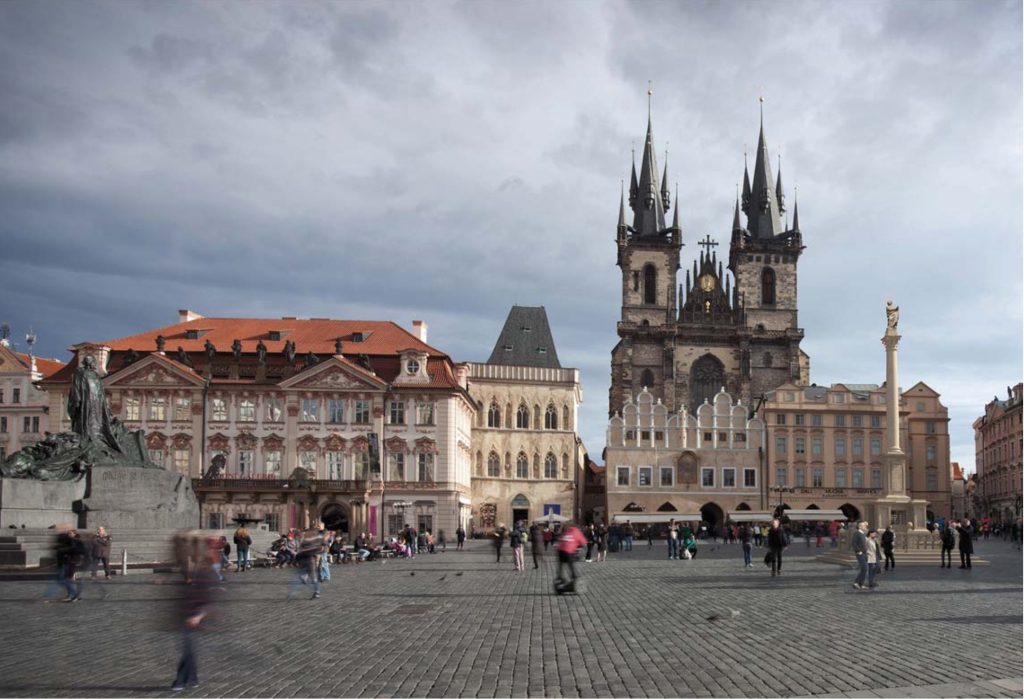 In 1915 , at the old town square Ladislav Saloun created the monument to mr Jan Hus. It was constructed opposite to the existing Marian Shrine. Both memorials were made in harmony to each other.
The stone from the Czech Republic, Europe and the world
The entire Shrine is made of sandstone. The individual parts are chopped off different species from the Czech
Republic , Europe and the world.
The most suitable blocks for replacing the original sandstone from Bozenova in Eastern part of Czech. The base of the shrine is made of Czech sandstone coloured yellow in the plan.
The middle part of the shrine coloured orange is donated from the Italian city of vitorchiano. The beautiful sandstone, we worked on in Italy.
However, it was impossible to reach a 9 – meter block for its own column (in a poplar). We looked around the world and we went to India for the convenient.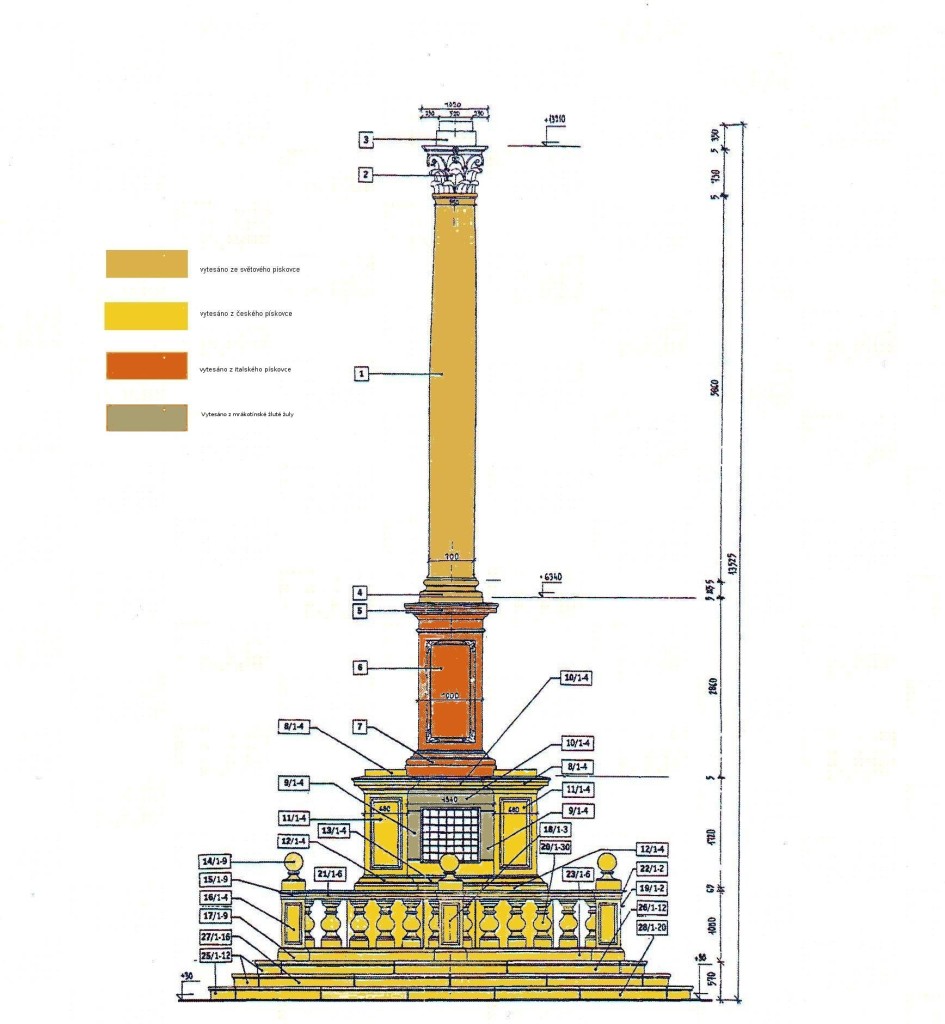 At the top of the pole is the Corinthian head, and there's a statue of the Virgin Mary immacolata. It was completed in 2002 a, now stands before the southern portal of the church matky bozi před Tynem where she awaits, when she to be put to the top of the pole.
How long will it take to build?
All the parts of the Marian Shrine are already done. The building permit exists. It is enough to complete the necessary permission to initiate constructions on ancient square and joint fostering the rock geese and the masterly, who supports the entire idea, can be post – column in a few months.